Searching for Early-Season Race Shape
American domestic racing kicked off at the end of November in Silver Star, British Columbia. We were welcomed with a quintessential winter wonderland: snow perfectly coating each pine, immaculate corduroy grooming, and frigid sub-zero temperatures. The racing schedule for Period I of the SuperTour was jam packed with seven races in 12 days. Despite this inevitably sleep-inducing early-season race plan, I was excited to get the season going and to finally see what the Silver Star hype was all about.
After arriving mid-afternoon, we checked out the trails directly outside our Airbnb in Silver Star. The cross country trails crisscross throughout town and the alpine slopes, making it easy to ski door to door. We ended our post-flight shakeout ski in town, which felt exactly how I'd imagine the North Pole in real life.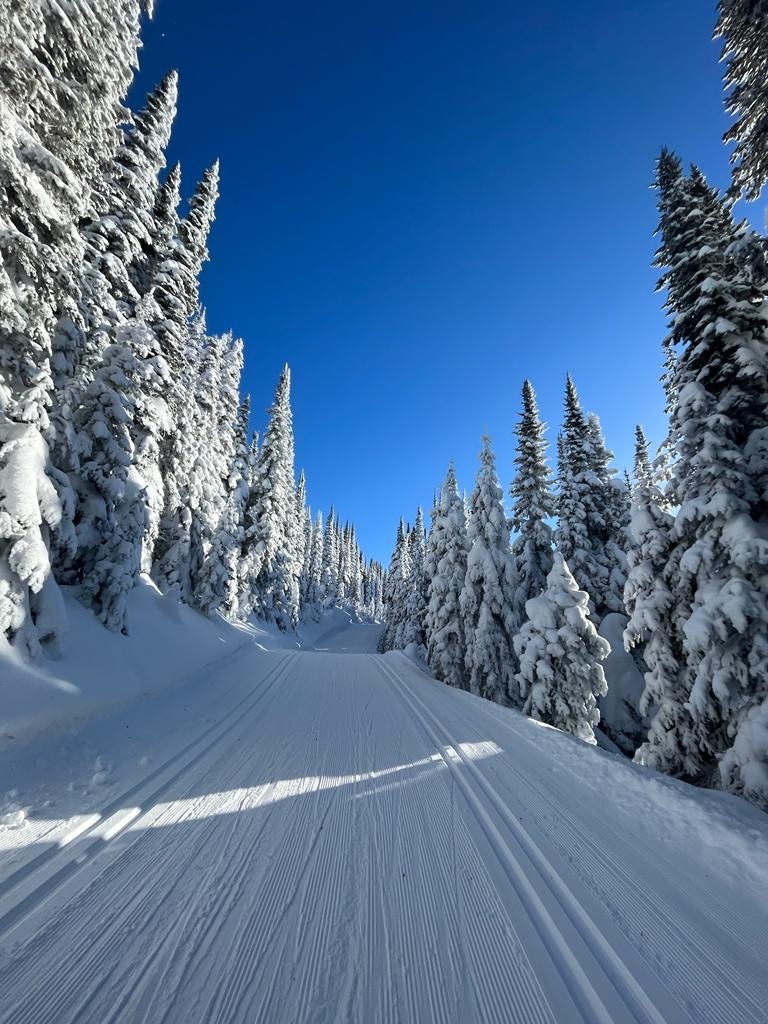 The trails in Silver Star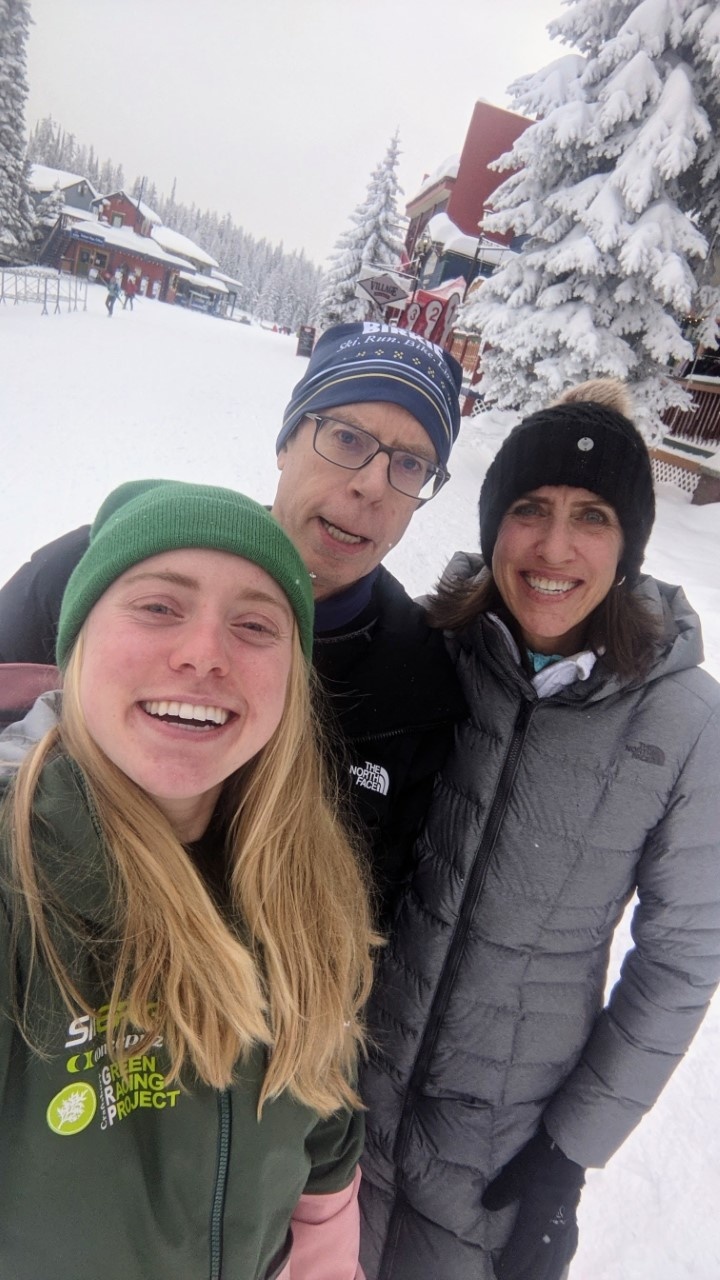 Checking out Silver Star with my parents, who came to watch the races!
Following our arrival, my teammates and I spent a few days familiarizing ourselves with the race courses and acclimating to the higher altitude. The sub-zero temperatures were chilling, so we also experimented with plastic wrap and duct tape to block wind under our race suits. I've made the mistake of under-dressing for races before, which can seriously impact the functioning of the systems a body needs to race at its best. For those curious, the final report on plastic wrap versus duct tape is that duct tape provides a better wind block in a pinch. A few strips of strategically placed tape, in front of the thighs and on top of the base layer, stay in place and don't limit range of motion.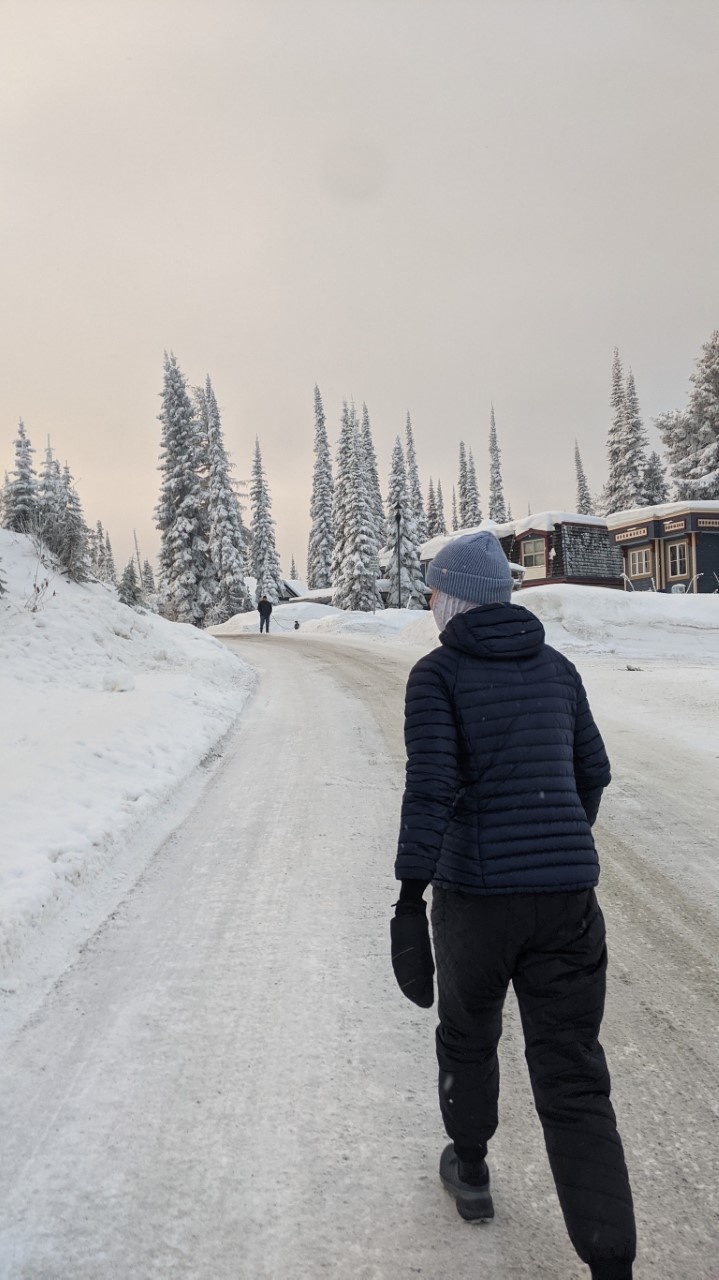 Staying warm on an evening walk in Silver Star.
With the race prep done (and a plan in place to stay as warm as possible), it was time to kick off Period I with a classic sprint. I wasn't feeling phenomenal but did my best to put in a good effort. After moving on to the quarterfinals, I didn't execute the best heat strategy and failed to advance to the semifinals. It's hard not to read into early-season results, but the season is long and it's important to focus on the positives and takeaways for improvement. For me, that was realizing that it's important to get off the line quickly in sprint heats and to take advantage of any openings to surge and make a move.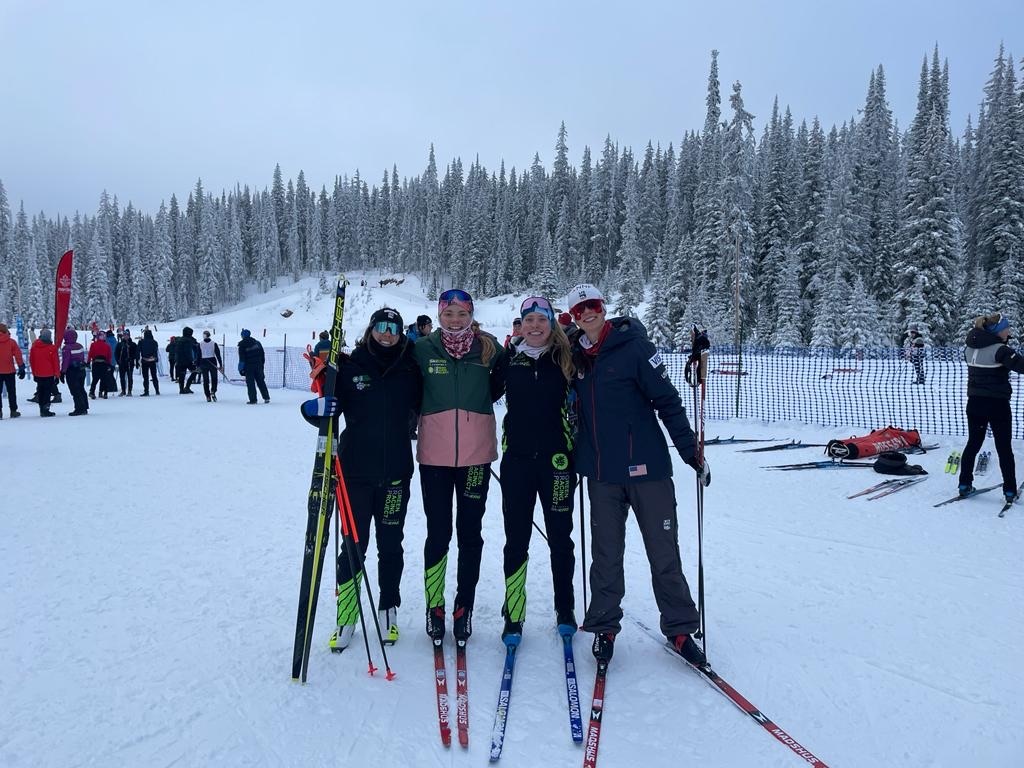 The GRP women after the races at Sovereign Lake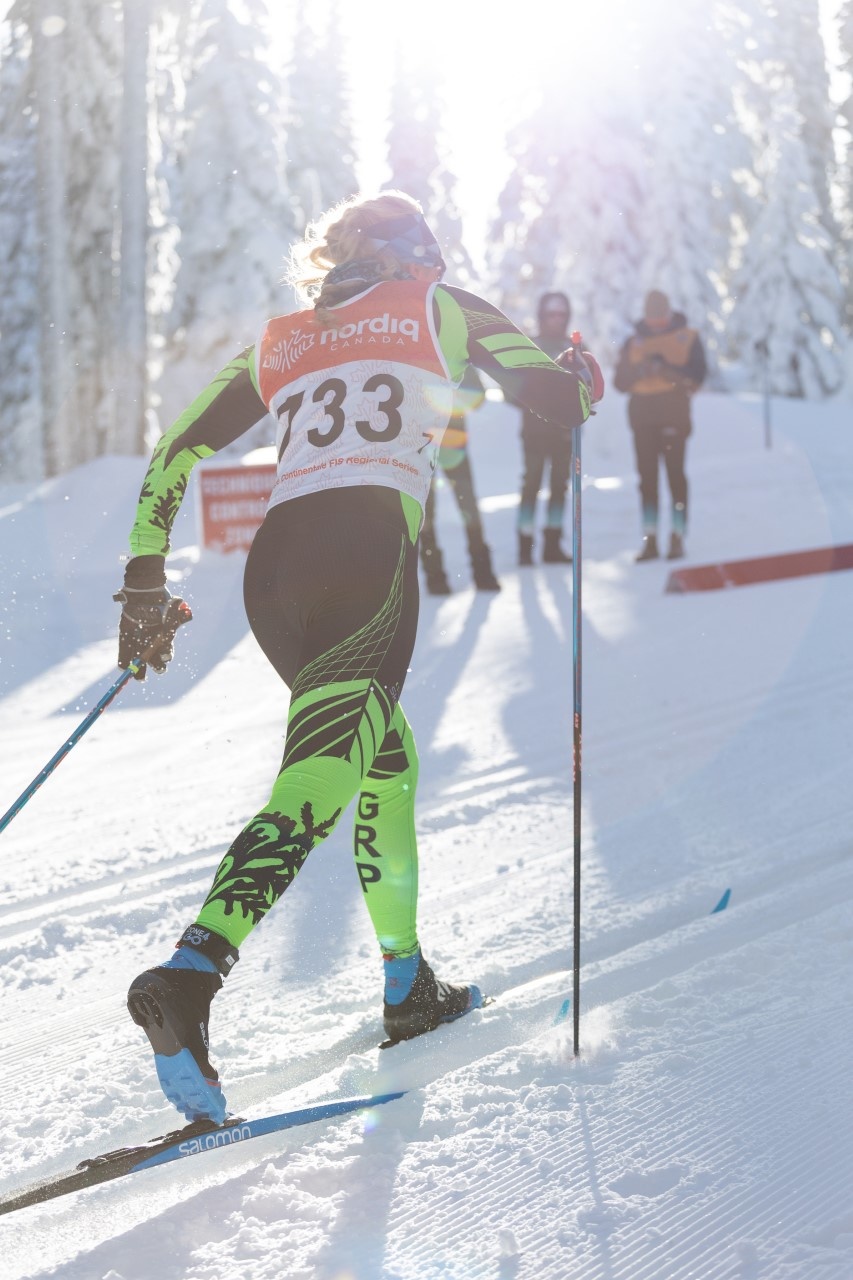 Powering up a climb in the classic 10km race. Credit: Nathaniel Mah
Racing continued from there at a fast pace, with a skate 10-kilometer mass start the next day, followed by a skate sprint, and ending with a classic 10-kilometer interval start race later in the week. None of my results were quite where I wanted them to be, but as with the classic sprint, they provided learning opportunities for growth and better results later in the season! Not to mention, the skiing itself in Silver Star did not disappoint. Following the last day of racing at Sovereign Lake Nordic Center (the race trails), I skied back from the venue to our Airbnb in Silver Star with a few of my teammates and friends from other teams. Our last day was finally sunny and marginally warmer than the rest of the week, so we took advantage and skied the long way home. Despite being incredibly tired (and hungry) after getting lost and turning the long route into an even longer route, the views and company more than made up for it.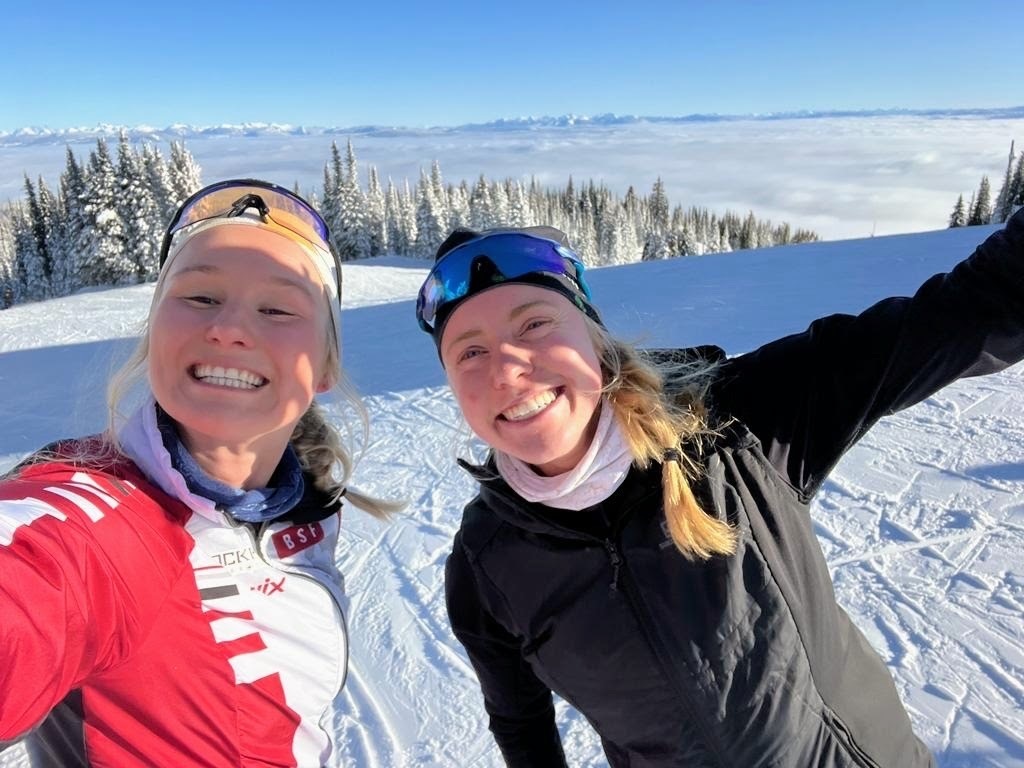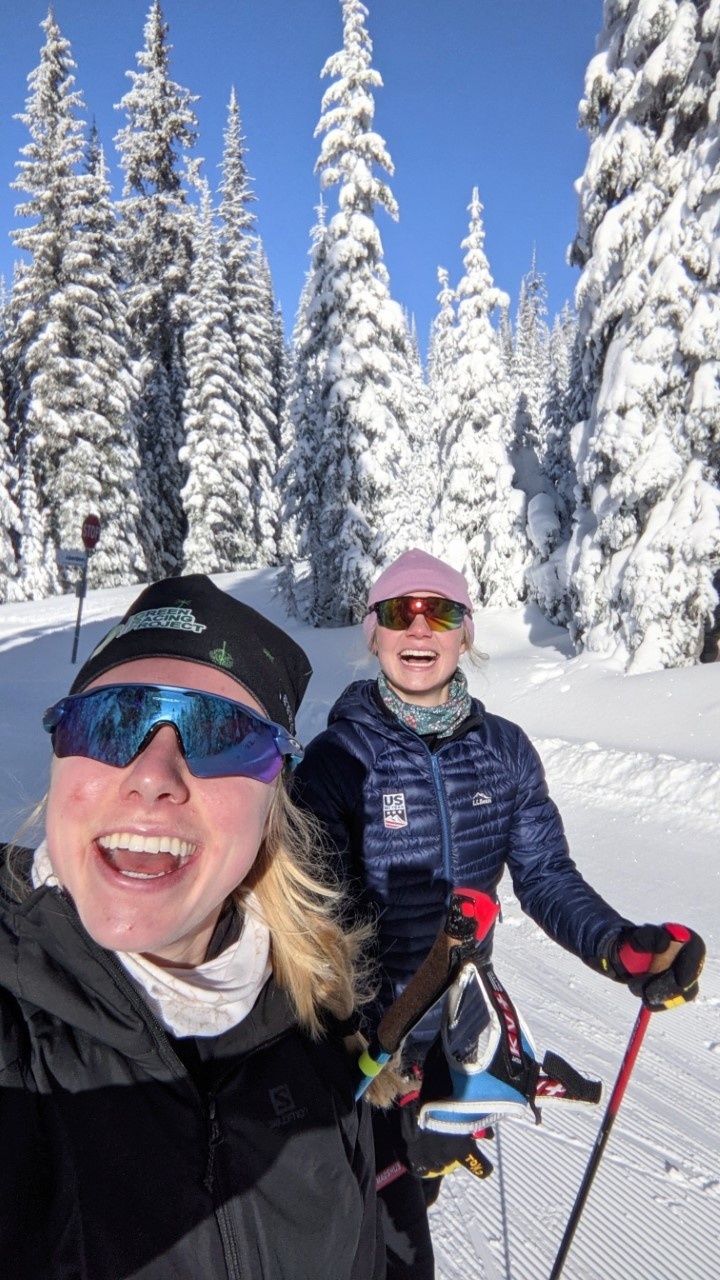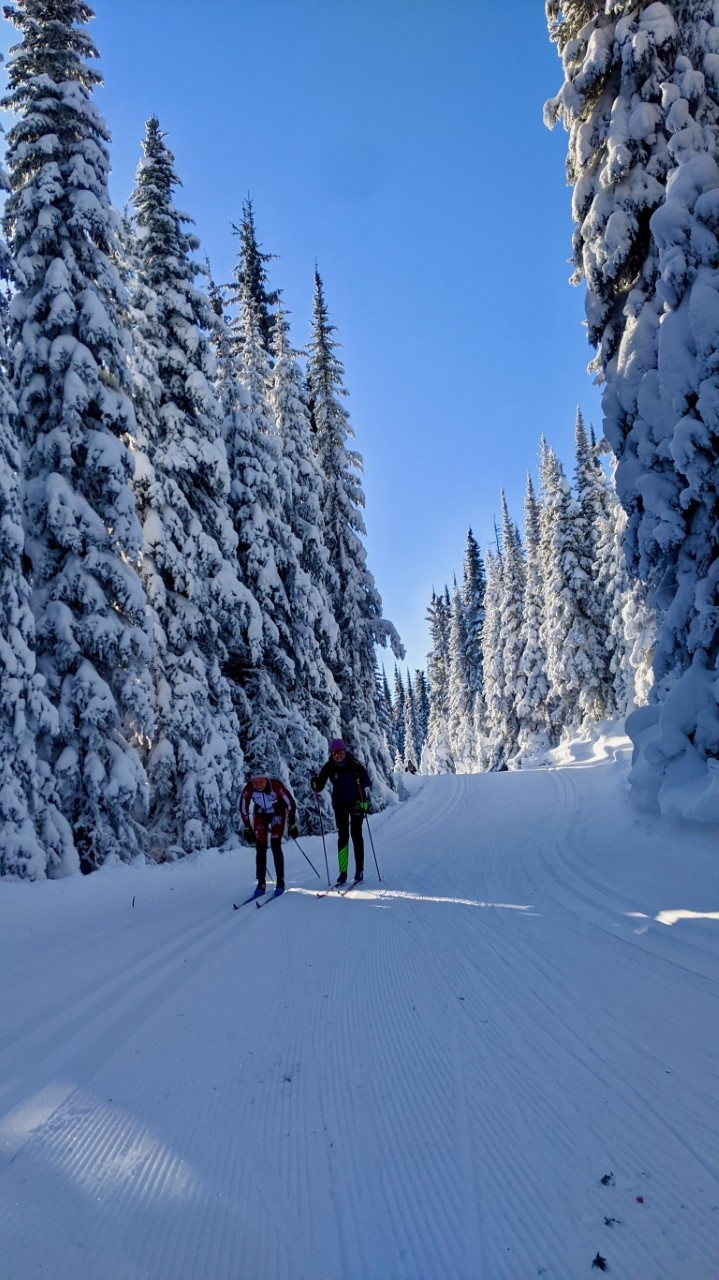 A few of the many scenes on the ski back to our Airbnb
The SuperTour then moved to Sun Valley, Idaho for three more races. Sun Valley brought warmer weather, albeit still keeping everyone on their toes weather-wise with a giant snowstorm for the final races. After a tough first race, which was a 15-kilometer classic mass start, I worked to bounce back mentally for the next race, a classic sprint. Fresh snow overnight made for soft conditions, which added an interesting element in the heats. Mentally and physically drained, it ended up being a good day for me to work on hanging tough regardless.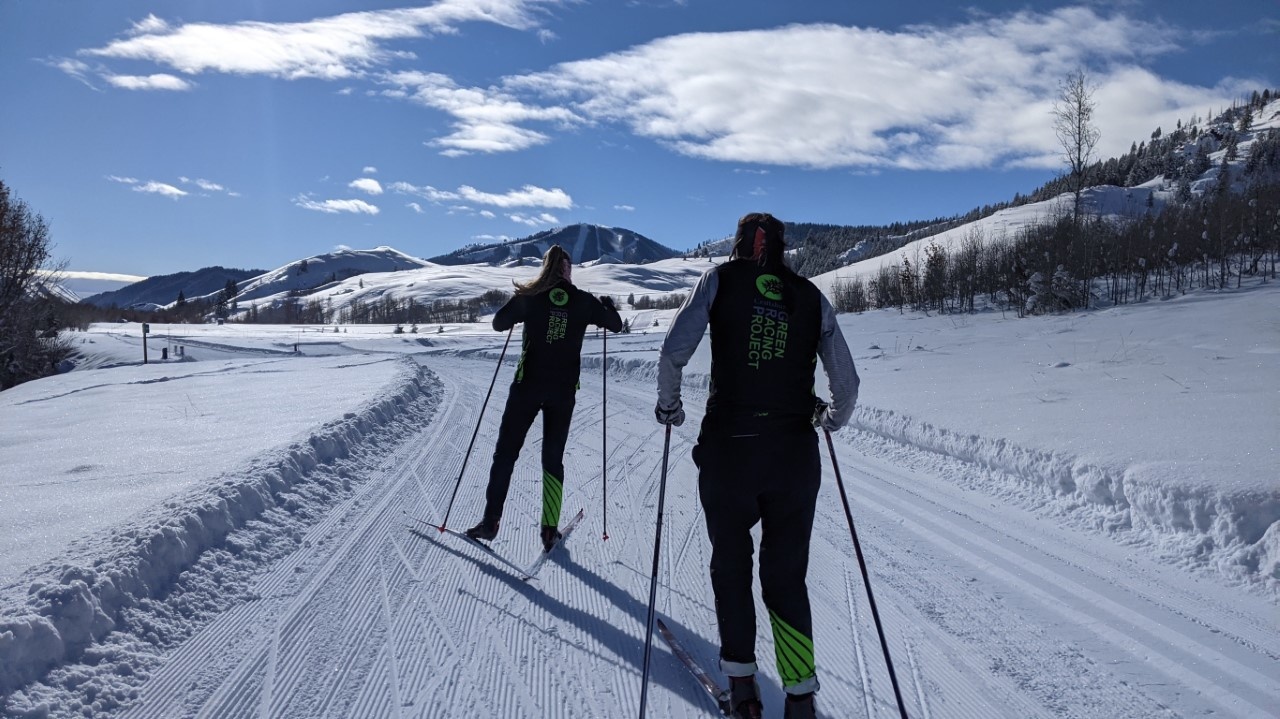 Taking an easy day in between races to refamiliarize ourselves with the race trails in Sun Valley. Video credit: Alex Lawson
Sun Valley continued its ironically non-sunny streak, as it dumped another couple feet of snow in time for the last race, a 10-kilometer interval start skate race. I'd been working a lot on staying upright in skate skiing and getting over each ski with every glide, which becomes even more important in deep, snowy conditions. Although I was feeling a bit burnt from racing so much so early in the season, I was looking forward to focusing on the technical aspects without worrying too much about the result. I felt I executed this plan well and while the feeling was still not ideal, the result was solid enough for early-season racing. Besides, the race itself was an experience; in true blizzard-fashion, I remember losing sight out of my glasses at one point and nearly ending up in the powder off the trail. Everyone else seemed to have similar stories, making for a memorable end to Period I.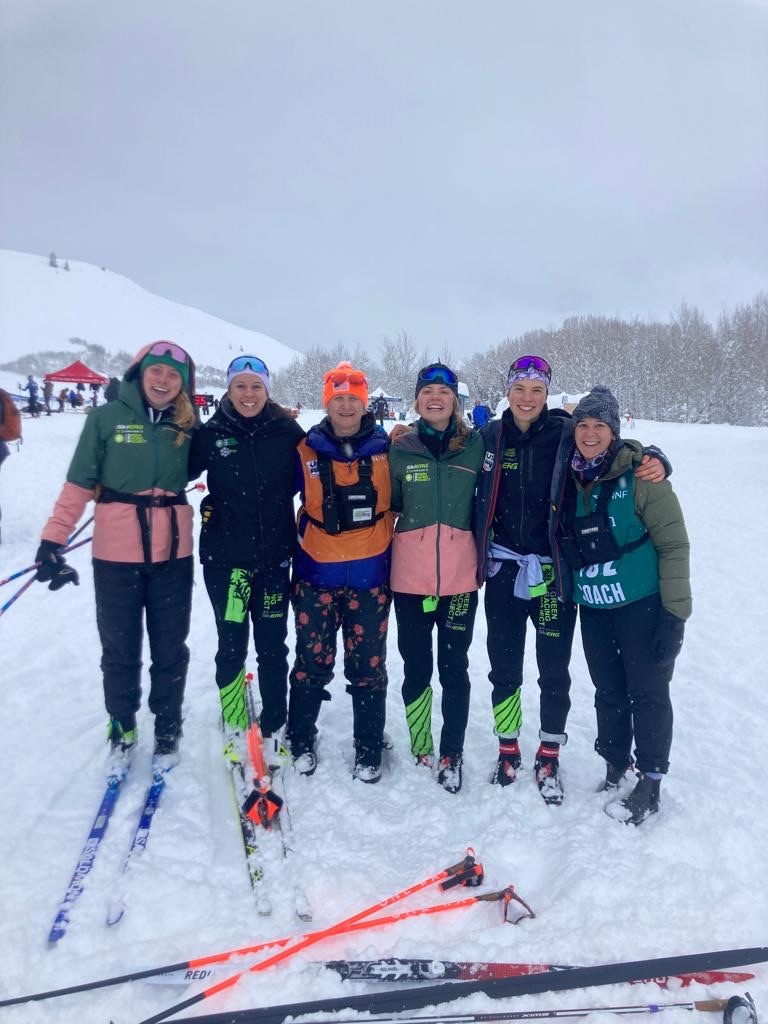 The GRP women with our coach, Pepa, and the GRP/Craftsbury Outdoor Center nutritionist, Megan, after finishing Period I.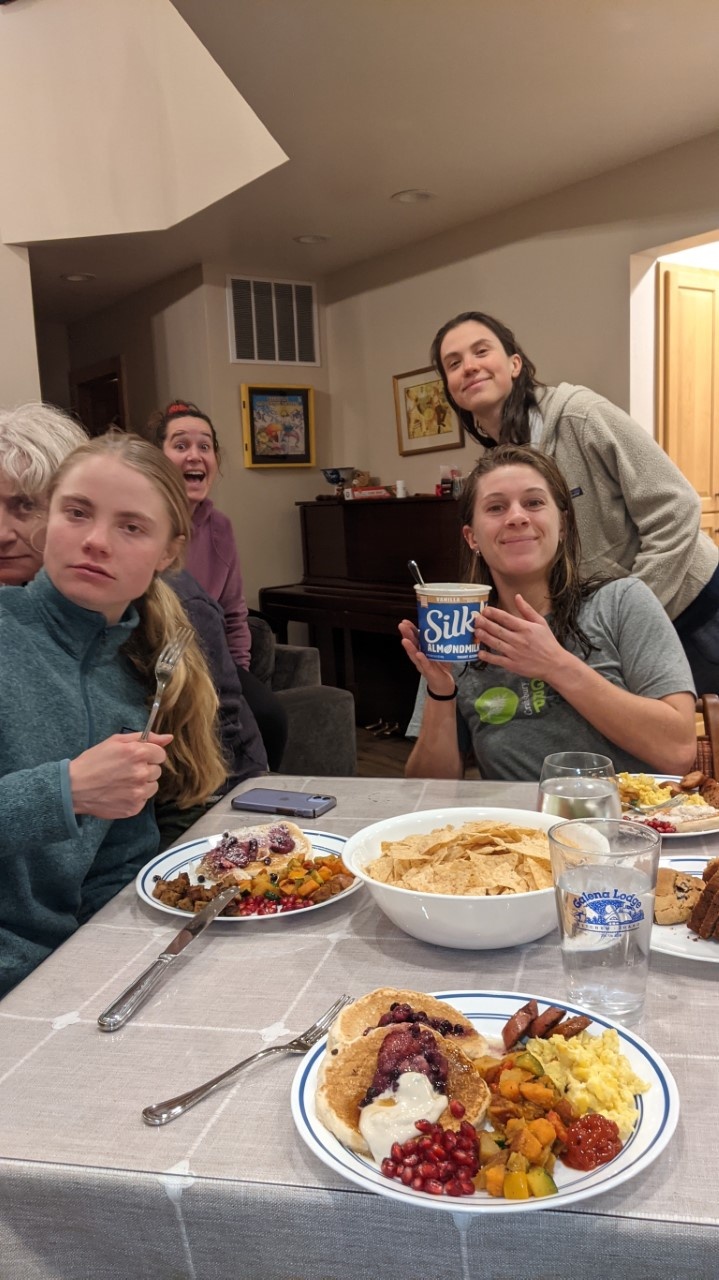 Breakfast for dinner on the final day of racing. Thanks Megan!!
To experience a bit more of Sun Valley outside of racing, my team and I went on a chill distance ski the next day on the Herriman Trail to Galena Lodge. For those familiar, the Boulder Mountain Tour, a 34-kilometer ski race in Sun Valley, runs along the Herriman Trail each February. After skiing part of the Harriman Trail and some of the trails around Galena Lodge, we were adequately tired and retired into the Lodge to end the trip with their signature grown-up grilled cheeses and hot chocolates. A perfect bookend to a demanding two weeks of racing, I was reminded what skiing is all about and left with a spark to come into form for Nationals in early January.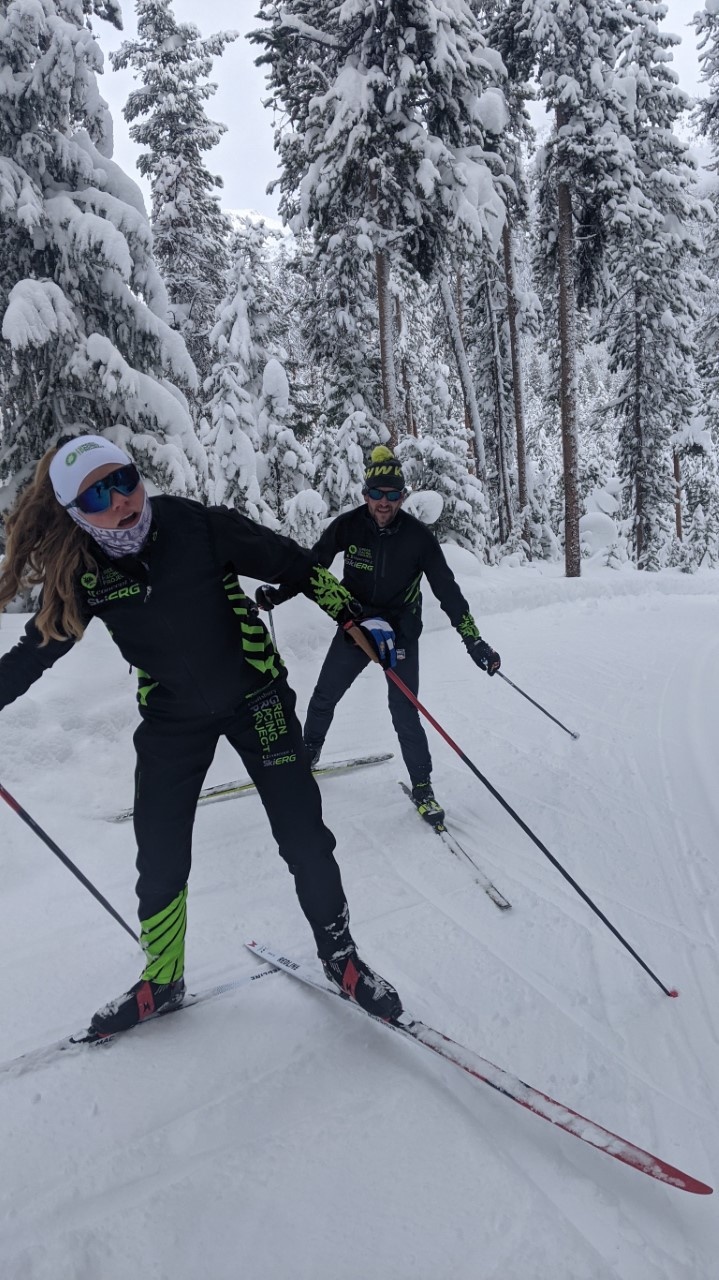 Margie and Nick, GRP wax tech and coach, enjoying the trails at Galena Lodge.
An incredible hot cocoa to end a sweet ski.