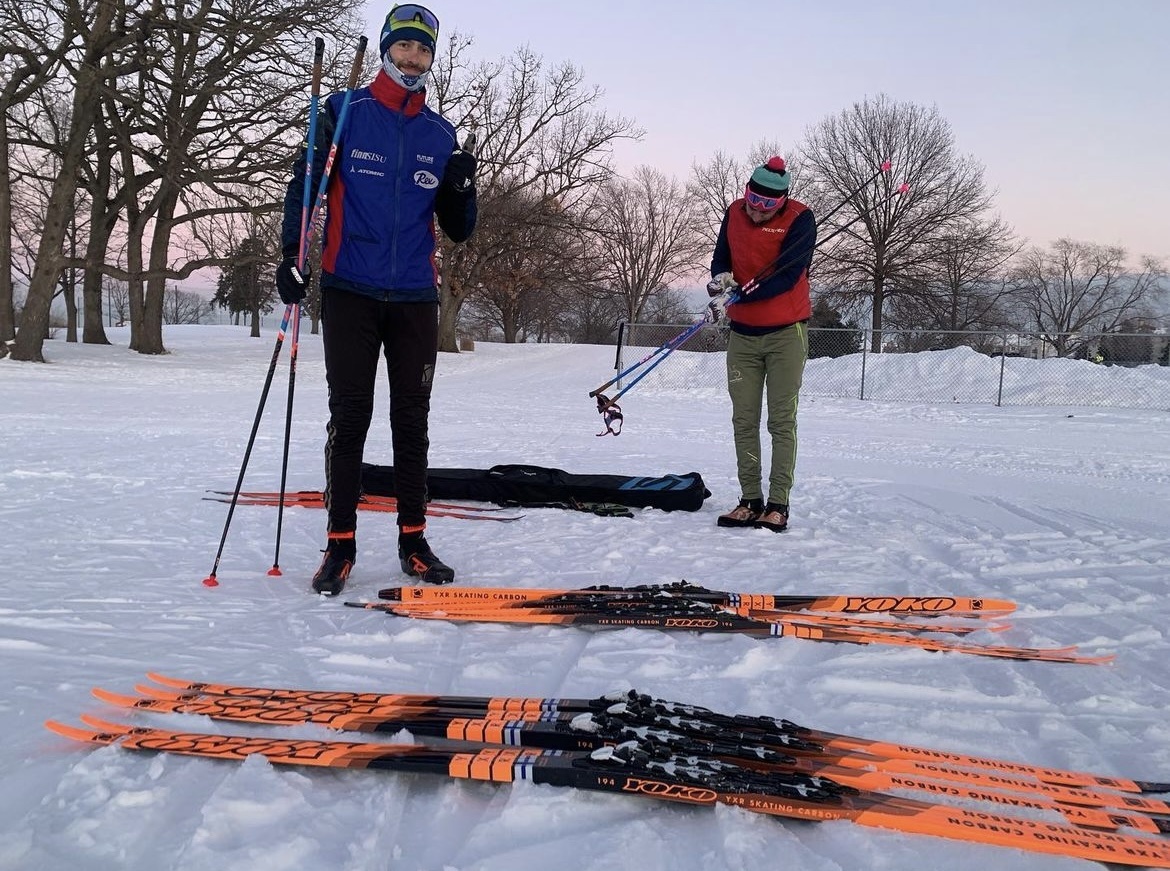 People have been threatening to "storm the Bastille," that is Tonttuwerks/Finn Sisu, having waited long enough to hear results of this season's grind testing … ehh, not really, just kidding. 
But I care and now I have those grind testing results.   
I had about a dozen new concepts I've been running thru the NC that are either riffs off of existing grinds or completely new ideas but mostly riffs. All of these concepts are targeted for the uni and cold range. Six of the most promising and current grinds were tested. 
Nate, Devin, and Kristian did the honors of testing. Two venues on two different occasions were used -- Theodore Wirth and Les Bolstad U of M golf course ski trails. Theodore Wirth offered a mix of 15 F man-made and transformed real snow, and Bolstad provided skied-in, windblown, cold 7 F real snow.  
A surprise and a couple of confirmations resulted. The surprise is a reimagined alpine grind tweaked for Nordic. The shape of the original grind remains but the depth has changed. This grind was found in my Race NC grind library, and was developed when the machine was in Vail. The other notable grind test results were that existing grinds from the current menu continue to perform very well.  
And I have added new grind labeling that reflects the targeted temp range. The new naming conventions offer a better way to understand and choose a grind. For example, S1025 means a skate grind pegged for the 10 to 25F range. And C1030 means a classic grind pegged for the 10 to 30F range. 
Tom